Who needs that nonsense about restoring the Han? You're the Prime Minister now! You can do whatever you want!
Of course, you do have to deal with the occasional uprisings...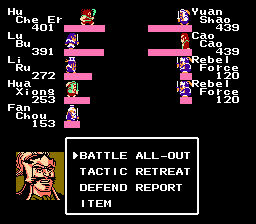 Right now, Yellow Scarves are replaced with Ding Yuan and Dong Zhuo is replaced with the Coalition forces. More to come as I complete it.
Don't mind the stats, I am starting with name changes right now and making sure those work before I mess with the numbers.