Hello all,
So, after the translations of
He Jin's biography
and
Huangfu Song's biography
, here's another translation of a prominent Later Han general. After He Jin and Huangfu Song, two men who are probably mostly known for their Yellow Turban campaign (to me at least), I thought it would be fitting to do Zhu Jun next.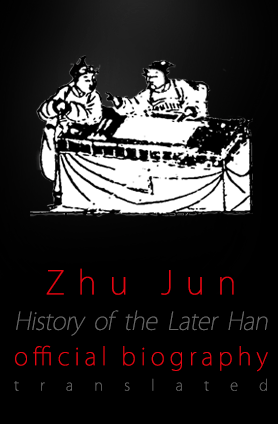 http://threekingdoms.wikia.com/wiki/Zhu ... 1%E5%84%81
Zhu Jun's official biography is in chapter 71 of the
History of the Later Han
, which you can see
here
. He shares the chapter with Huangfu Song, so Fan Ye's comments at the end are about both Jun and Song.
Like before, I'm stil "crossing the t's and dotting the i's" (so let me know if you find something odd), but currently it should already be properly readable.