Here's the first installment of many sleepless nights:
http://kongming.net/ladywu/lolb.rar
Be forewarned. The battles are hard. The first two are relatively easy, but they get exponentially harder with each stage. Or something like that. It's not for the faint of heart. It is highly advisable to play through Legend of Cao Cao at least once before you touch this beast, or you will go down in flames.
That file has the full LoLB in it, but only the first 4 battles translated. They might keep you busy for a while, though!
Installation notes:
- Make a clean installation of LoCC (you may use the one on KMA. Un-RAR (?) into a new folder).
- Unzip the contents of lolb.rar into that new folder, overwriting the existing files.
- Start new game (if you attempt to load a pre-existing save, things will get pretty funky).
Your work: I want to know about typos, textual errors, text that I missed in the translation, bugs, display errors or boxes that don't display nicely, cut-off bits of text, etc. When posting a bug report, please be specific about the stage and round # if it's in a battle, and the location information if it's during the story.
---
Here are some screenshots. Because I love screenshots.
Place your bets!
Hua Xiong's last battle: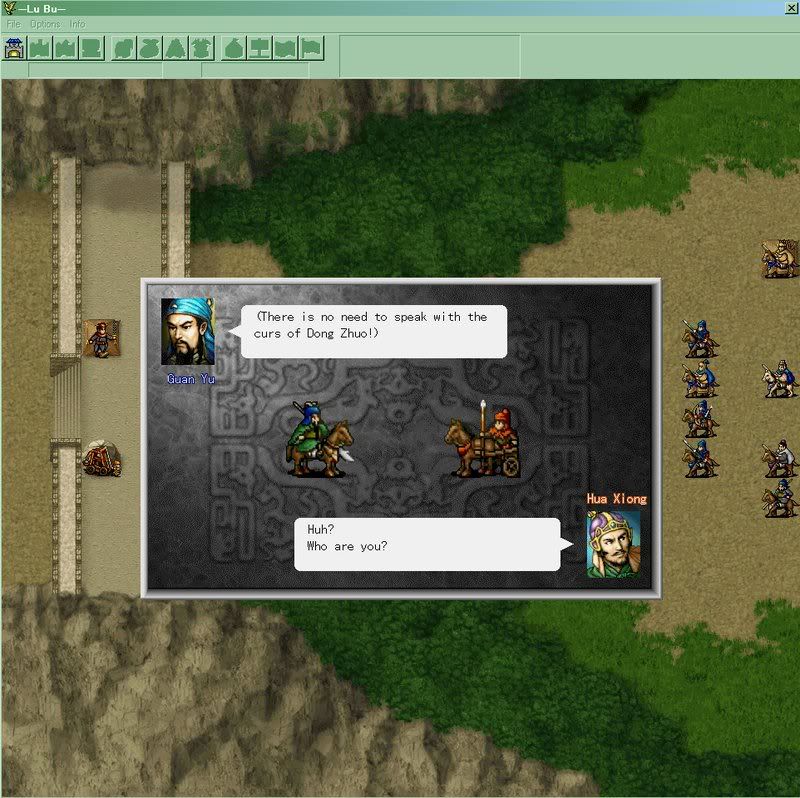 Xiahou Yuan picks on Hou Cheng: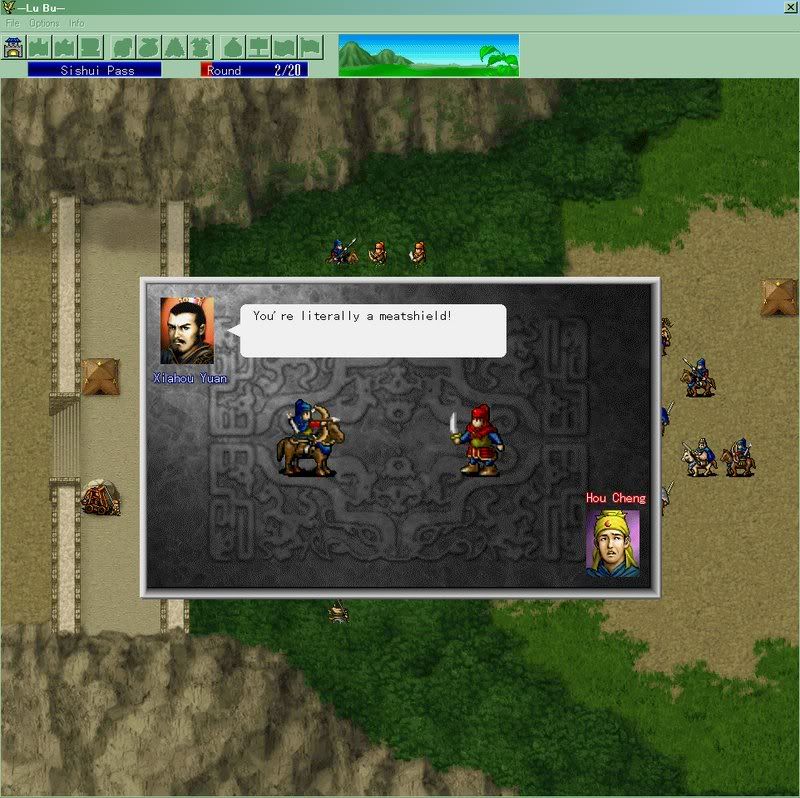 Lu Bu makes his heart known: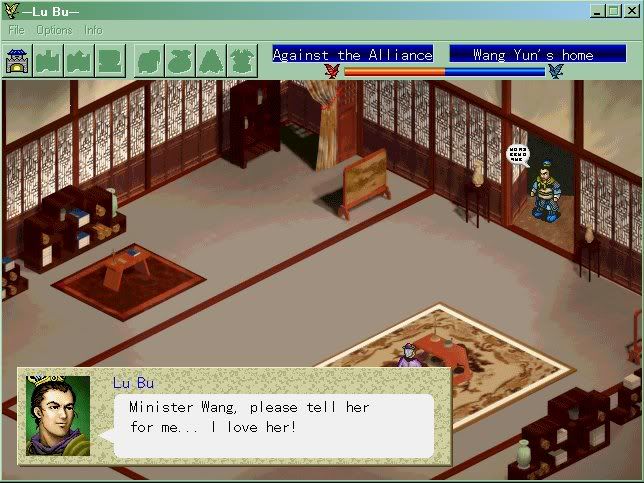 Yes!! She loves him too!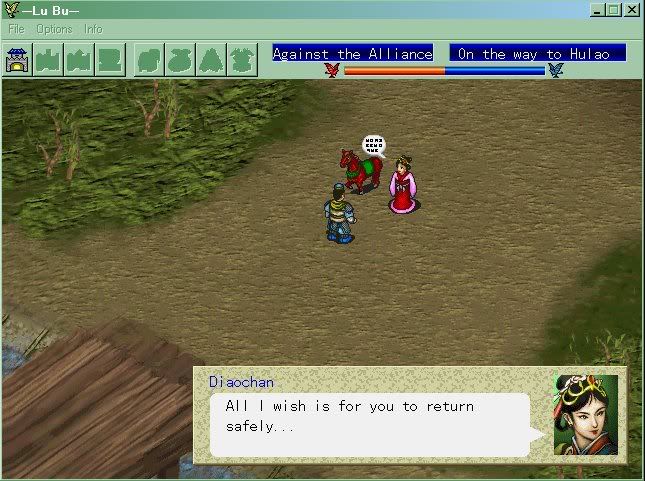 No screenshot collection is complete without a shot of Yuan Shu: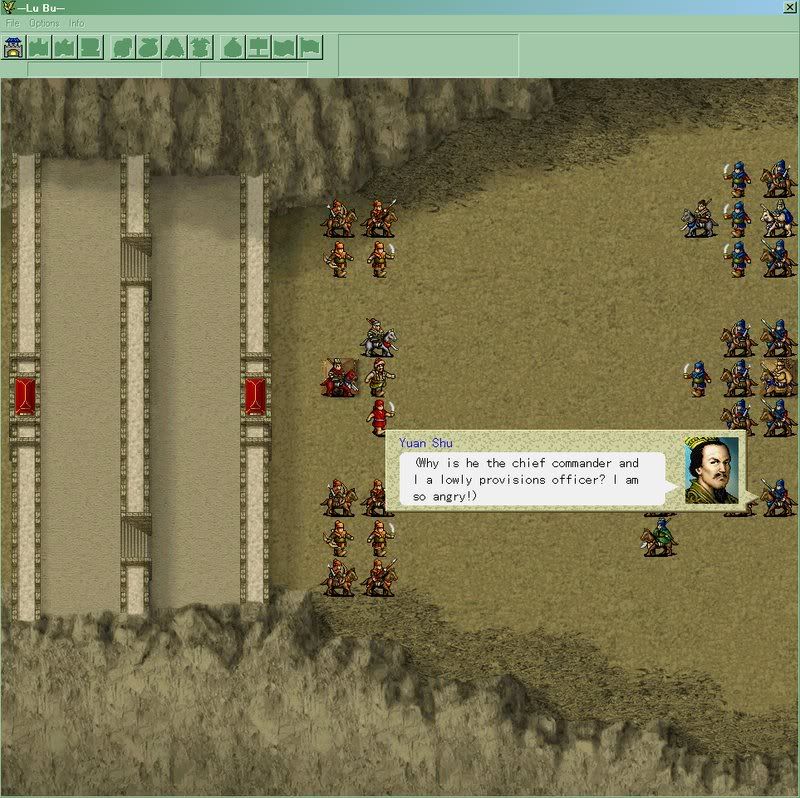 ...or two: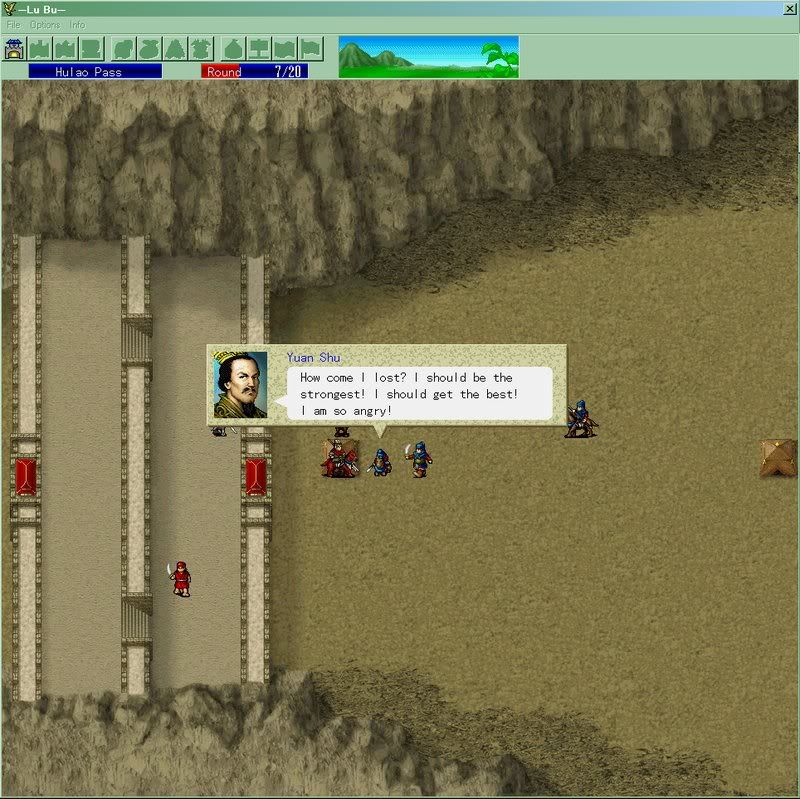 In which Wei Xu takes charge: