About time, I know. And also I know I still haven't finished that old Kyrgyzstan/Northwest China thread from a few years ago, but my Muse has left me and I can't think of how to write up the rest anymore. There are a few pictures from the Xinjiang/Gansu stretch that I wanted to share, though.
Oil Park in
Karamay
, Xinjiang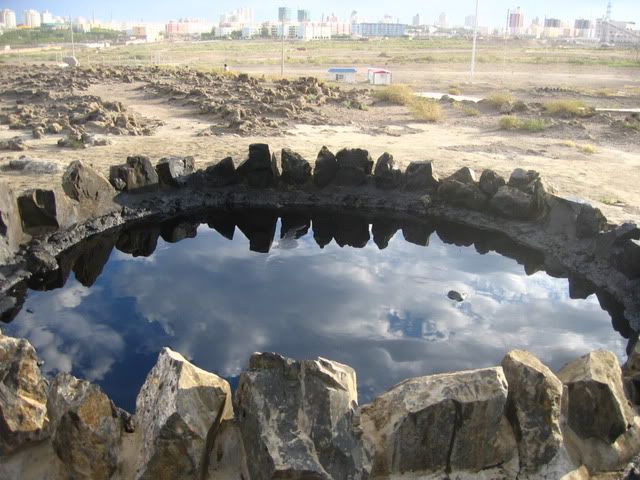 - In a normal park you walk and enjoy the grass and smell the roses. In Oil Park you walk around admiring the black gold that's oozing out by your feet (stay on the designated walkways; it's really hard to wash crude oil off your shoes).
The Temple of the Western Goddess,
Heaven Lake
, Xinjiang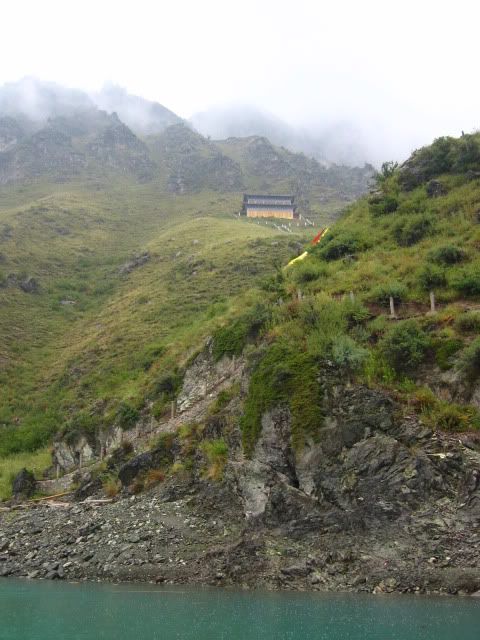 - The legendary hang-out spot of the Western Goddess in the Celestial Mountains (
Tianshan
), Heaven Lake is now an over-hyped tourist trap. Well, you'll still find some nice places if you have enough time and patience and move far enough from the central areas, but for most visitors this is what they see:
The sign saying "Heaven Lake":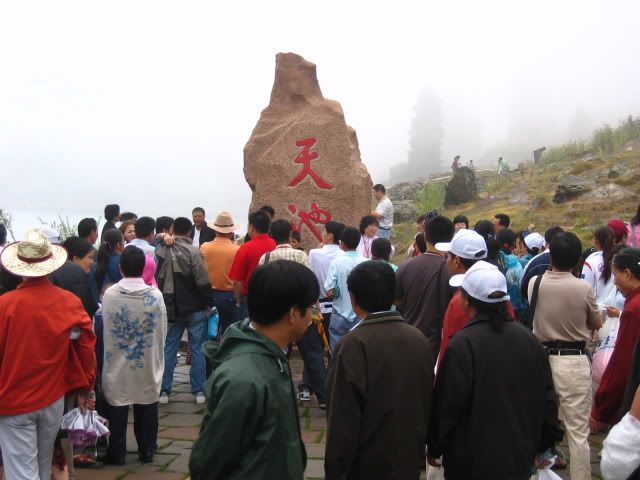 And nice toilets: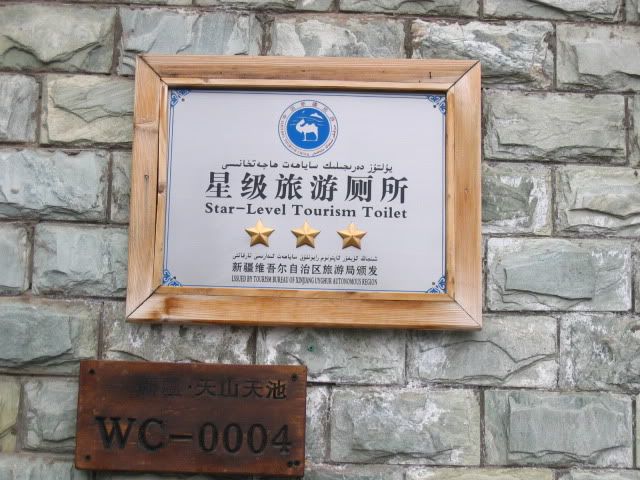 - Definitely 3-star standard.
Ruins of the Han-era Great Wall, somewhere in Gansu Province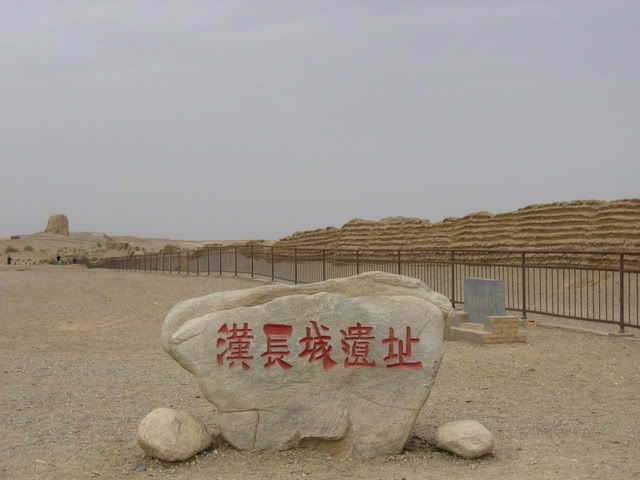 - When they built the Great Wall, they used whatever material was at hand. In the east it was stones and rocks (like what you see in your standard Great Wall photos), but in the desert West it's clay and mud. Yeah, that's the original wall from the Han.
While on the subject of the Great Wall, here's a bit of the restored Ming Dynasty wall, at
Jiayu Pass
in Gansu.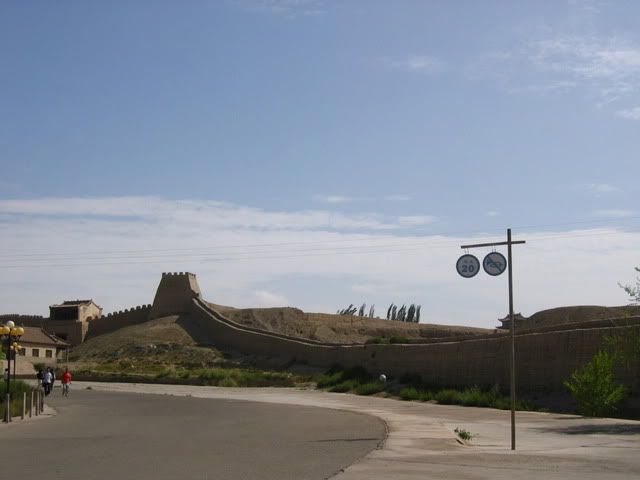 Inside the restored Jiayu Pass: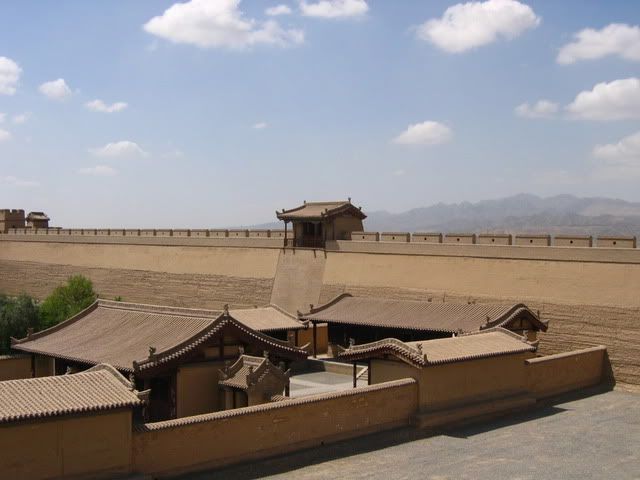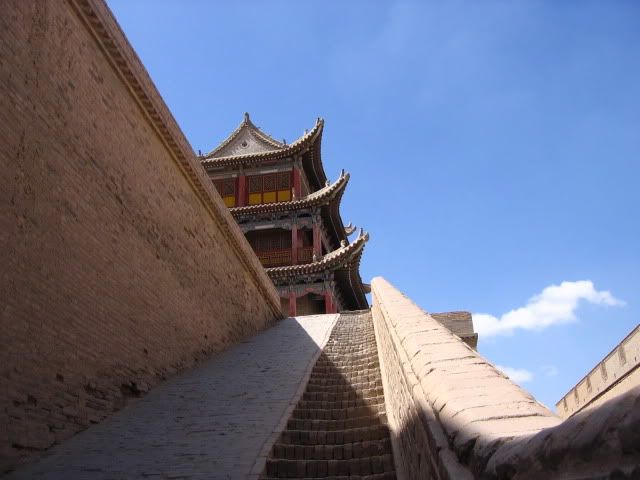 They also had a random temple thing inside which featured this: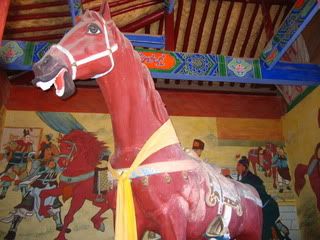 Crescent Moon Springs, Dunhuang, Gansu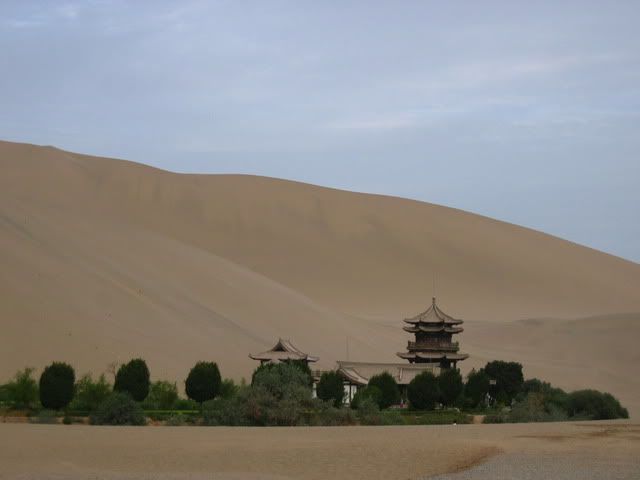 With that out of the way, our next stop is Newfoundland, Canada. Stay tuned.