Updated (Sorry it took a while-I didn't get around to it!)
1. Entering the Courtyard of Liu Bei.
The four characters read "Temple of Zhao Lie of the Han." This was located in the entrance of the Temple.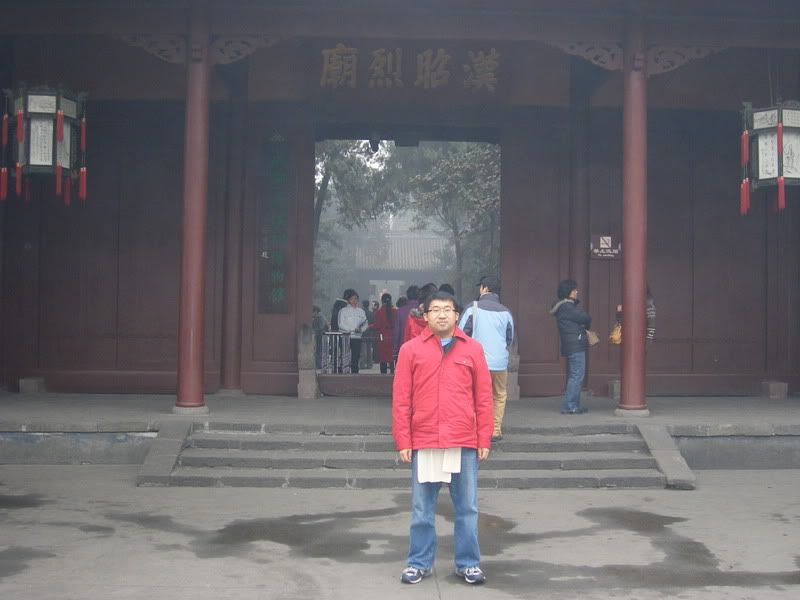 2. Standing before the Statue of Liu Bei.
Me before the statue of Liu Bei. I had just finished paying my respects on the mats below. On the right is a description of Liu Bei.
3. Standing before the Tomb of Liu Bei.
Here you can see the words inscribed on the wall, "The Tomb of Zhao Lie, Emperor of Han." To show respect for Liu Bei, I did not take any pictures once I passed the archway you see in the background. Just past the archway is where official Chinese historians agree that Liu Bei is actually buried. When I go to Baidi next time, I will have to see for myself if there is another tomb there.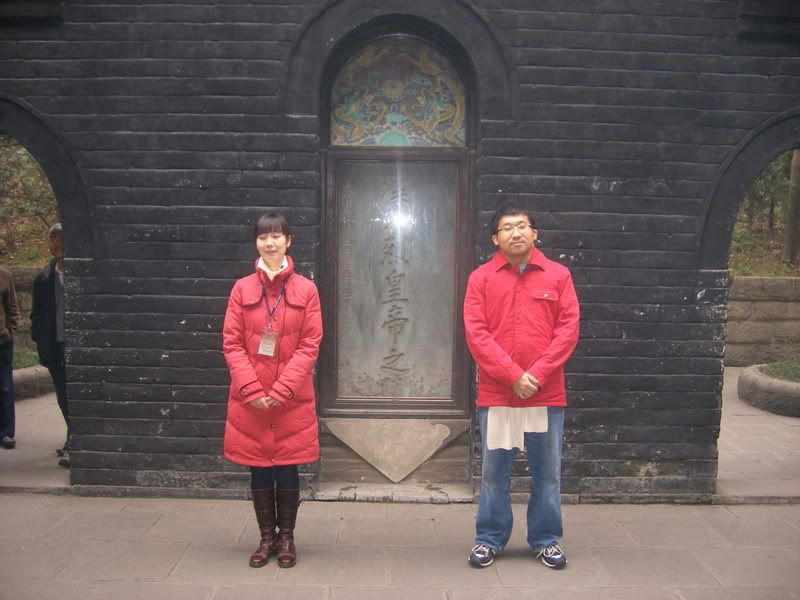 4. Standing before the Temple of Zhuge Liang.
This is the entrance to the Temple of Zhuge Liang. You can see the statue of Zhuge Liang in the background.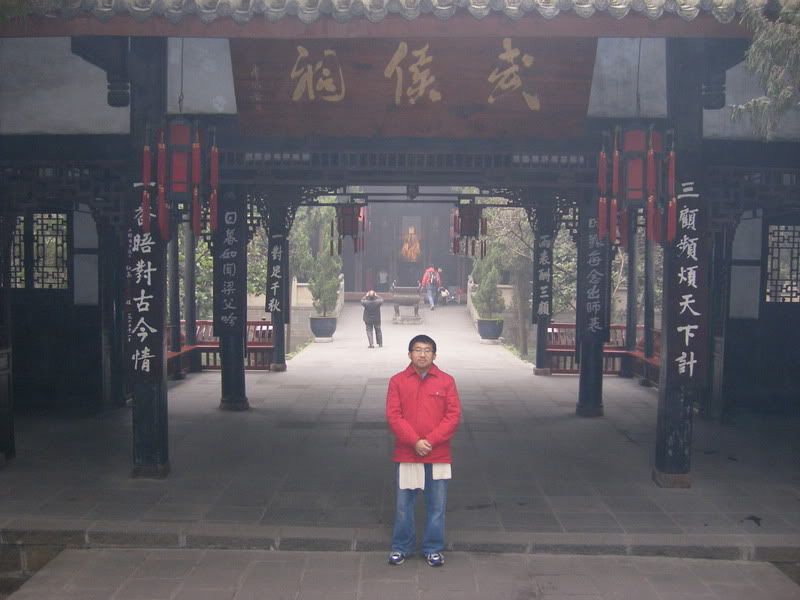 5. Standing before the Statue of Zhuge Liang.
After I delivered a 5-minute eulogy to Kongming himself, I took a picture of the lifelike imitation.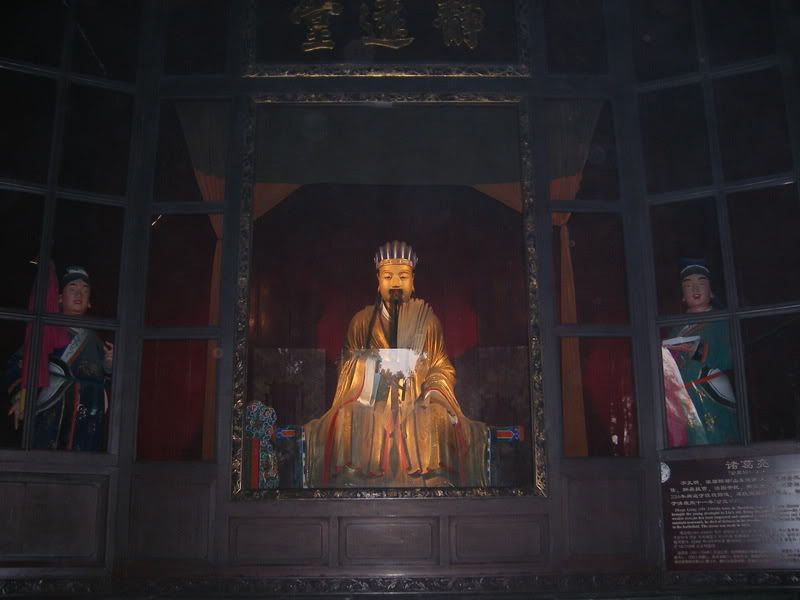 6. Map of Wu Hou Ci.
Shows the entire temple's layout.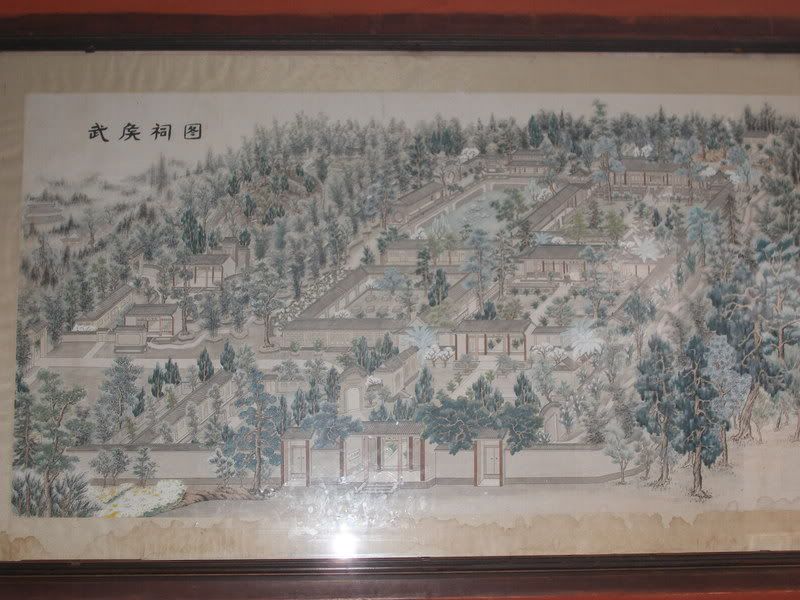 7. Entrance to the Tomb of Pang Tong
Here lies Pang Tong...
8. Outside the Statue of Pang Tong
A shot of the courtyard
9. Kneeling Before Pang Tong
I delivered another 5-min eulogy to Pang Tong, lamenting how his death came so early when he could have done so much for Liu Bei. In my arms is the largest incense I could find--only 30 RMB. They say that it would burn for 2 days.