Pescetarian doesn't sound too bad. I probably wouldn't mind that sort of lifestyle. Well, I could probably do vegetarianism as well if I chose.
I slow roasted my lamb last night. Stayed up until 1:30am to give myself a good 6 hour cook.
IMAGE INTENSIVE WARNING!!!
The leg of lamb marinated for 48 hours in my
patented
herbal seasoning recipe.
It was 1:30am and 'bah, bah' went the lamb...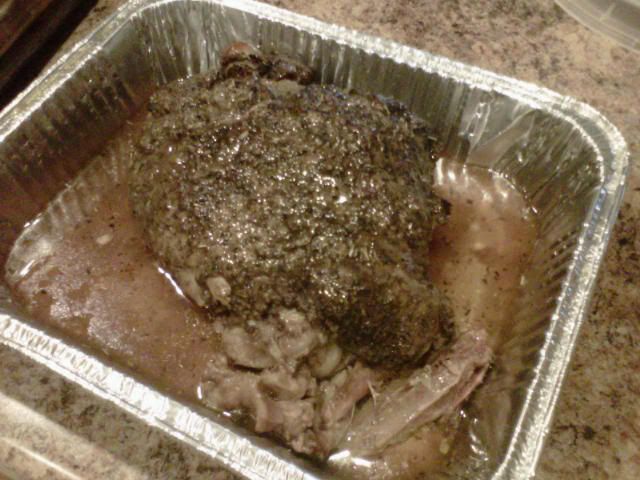 The texture ended up exactly as I wanted it! (I had to pull the shank off because the meat became so tender that it was hanging on by a tendon, literally)
Buttery and melts in the mouth, gotta love it.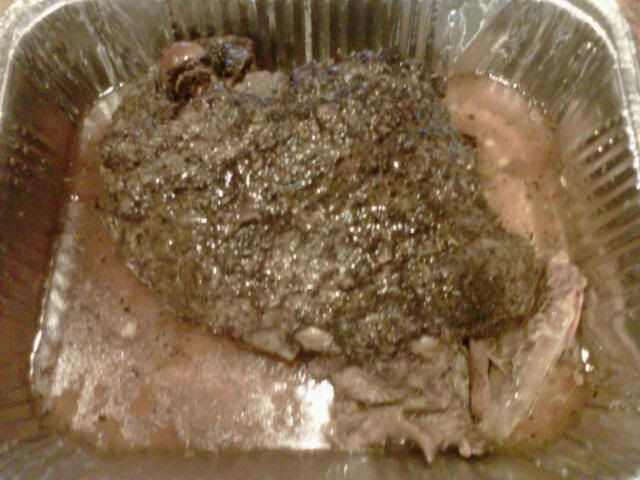 The outside has a nice subtle crisp.
I am posting my twin chocolate pecan pies in the dessert thread.