Series of video games created by a company in Taiwan I believe Called Odin
First game came out in 1998
Latest game came out in December 2007
Here are some pics to the games
1ST
2ND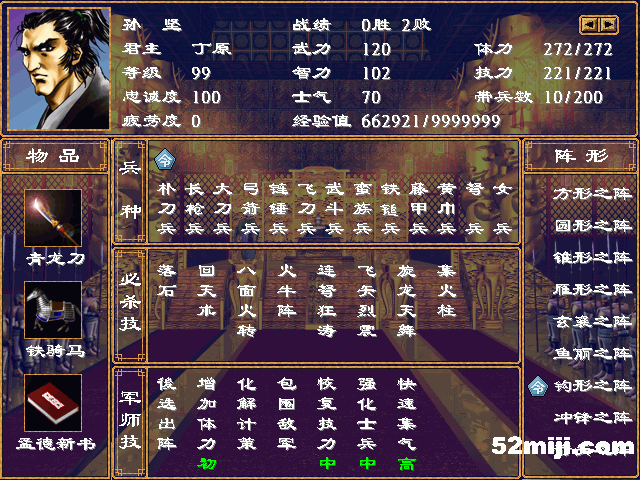 3RD
4TH
5TH
6TH
7TH
And theres another one, which is a player mod named the 8th game but it's just a mod to the 7th since the actual 8th one isn't coming out anytime soon(It's similar to 7th though)
Some of the features of this game is amazing
like special moves that kills enemies in seconds
special types of units
customization in weapons,steeds and special items
and also a few similar features as ROTK series
for example the game map
(2nd game)
There are also excellent mods for the 2nd game and 7th game as I mentioned
which players uses anime characters instead of Three kingdom characters
or just simple mods that imrpove the game
Each general in this game has levels and they earn special moves and attack moves as they level
Attack moves are when they fight normally
special moves are these crazy moves that kills troops instantly
(that's what I call them)
If you finished the game at least once
you unlock 3 extra fictional levels
and 1 real level
where you can fight against the kingdom of wei where Cao Cao conquered everything in china
or you can fight against Liu Bang or Xiang Yu
if you know who they are
but they just "fantasized" them
they control dragons, tigers and all those units lol
you can play as either one with a config edit
here are some pics
Btw I posted something similar to this but shorter and less detailed like a LONG time ago on another account lol
my username was Sky something
Finally, here's the download link to the 2nd game fixed version which has some improvements, you might not find anything though
http://www.mediafire.com/?rjtq8h58wkgx7zn
EDIT: Here's the official modded version of the second game, it's another download.
You'll need to have your computer set to Simplified Chinese to see the Mod menu when you open the game.
By the way, if you guys want other download links, I'll find them.
This one doesn't need to be installed. You can just press random buttons to start the game if you don't want to change your computer language, but the game will be Chinese, so yea no translation yet.
Btw there should be no viruses, scanned it with Microsoft Security Essentials
http://www.mediafire.com/?yj8qs2bl42bb8ff