San12 AAR (Thanks to Cao Shuang for translation)
Screens to be uploaded soon
(Don't have a way to enter english text into the game yet)
Edit: All thumbs link to the same photobucket gallery for screens
194 (Intro):
-My name is Liu Ren, a Han official turned fugitive after assisting Cao Cao in his attempt on Dong Zhuo's life. Although my role was minor my name was voiced all the same and I am labeled a traitor by that villain. With the help of those closest to me I have managed to flee from the capital and have been dodging the tyrant's gaze for some time. Given the recent turn of events I have decided to keep this log of my ventures so my children may learn of the man known as Liu Ren should I not be around to teach them.
-My companions and I tried find safe haven under Liu Biao, my cousin as we share the same grandfather. This proved a misstep as Liu Biao would have been unable to defend against the full brunt of Dong Zhuo should he have sent forces to capture me. Stopping in Xiang Yang still proved to be a gift as Liu Biao suggested I set up my own base in the destitute regions of Southern Jing. To this end he offered a guide to see me down into the region safely, he went by the name of Jing Bei. I expressed my gratitude and ask that he watch over my family until such a time that I can have them come down to live with me. During our journey Bei and I became fast friends, relating to each other through our exploits during the Yellow Turban rebellion, despite mine being more of a civil nature.
-I have arrived in Wu Ling, although practically lawless the soil here is fertile enough to that crops would come in abundance should a concentrated effort be made. I tell my good friend and former Palace Guard Captain, Xu Wei, of my intent to stabilize the region. He, along with his former Palace Guard unit 1000 strong, begin their effort to stabilize the region. I also make arrangements for a small government building and personal manor to be constructed.
-Once all of our goals were set I turned to Jing Bei and offered gratitude and payment for his assistance. Jing Bei then made a counteroffer that would place him under my service
195:
-Finally the minor conflicts in Wu Ling have been settled and my residence and office have been constructed. My friend Xu Wei who had moved to pacify the region has finally returned with a force 10,000 strong. During his time out on the field he saw fit to promote two men to sub-commanders in this militia. He introduced them as Bei Shun 'of the bow' and Zhu Huo 'of the horse'. I smiled in regards to the fact that Xu Wei had often been referred to as 'of the spear' amongst his peers.
-It is the second month of the new year and I have just received my family from Xiang Yang. They were brought to me by my trusted and able aide Tang Wen, to whom I offered patronage for his studies. My wife, He Xia, expressed her concerns over the change in atmosphere. This was something that could not be avoided. While it is not as great as the prosperous capital of Jing province it gave me an extra degree of relief knowing that they were safe by my side. Ying, my second eldest son, was eager to face the new challenges this land would bring. Zhao, my eldest, seemed indifferent to the change of pace. I always did have trouble reading my eldest, he was a different sort than myself. This was made clear to me when he swore an oath of brotherhood with my old court rival's son Zhang Yu. Yu boasted an even temper and a talent for leading men. If not for his age Yu would have undoubtedly made great achievement against Zhang Jue. Zhao had also recently been wed to Cai Mao's daughter, Cai Xiu, and she too was with us in Wu Ling. She had a good head on her shoulders and I could feel that she would be more than a simple wife. Also her distant relative, Cai Song, sought service under me as he could not find a proper place in Xiang Yang due to being a branch of the main family.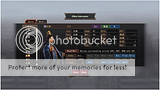 (Top-Bottom Left-Right: Liu Ren, Cai Song, Tang Wen, Jing Bei, Bei Shun, Xu Wei, He Xia, Zhu Huo, Liu Zhao, Cai Xiu, Zhang Yu)
-Seeing how lawless Wu Ling was I simply can't leave the rest of Southern Jing to that fate. To this end I task Tang Wen with traveling around the neighboring regions to acquire talented officials while myself and Cai Song set to the task of organizing the land in Wu Ling in order to turn a profit. I placed Xu Wei in charge of the military and he began recruiting and training troops without delay.
-After nearly half a year passed before Tang Wen returns with Wang Pu and Ling Cao who offer their services to me.
- Cai Song approaches Liu Ren and proposes two course of action. First is to expand into Gui Yang in order to fully support the recruitment effort with ample supplies of food and gold. Secondly he proposes the concept of city specialization. Ren agrees to both proposals and puts Zhang Yu in charge of securing Gui Yang.
-Cai Song came to me today with a few ideas. He first suggested that rather than make every city capable of autonomy we should instead focus on specializing cities so that they can work in unison with one another. I felt that Song hoped for a better communal atmosphere between regions if this was to be implemented and I could only agree. Next Song suggested that in order to enact this proposal we move to pacify Gui Yang to the south. Again I saw no reason to object. I charged Xu Wei with 7,000 men for the expedition and saw him off from the gates of Wu Ling.
-I couldn't help but smile when Xu Wei's messenger reached me in my manor. What took over half a year before now takes mere months! With Gui Yang pacified it now became of question of how to specialize the city. I decided we would need a solid commercial base and the land in Gui Yang was not as arable as its surroundings it would suffice even regarding that many roads did not lead through the place. On another topic Zhao has been restless as of late. I can tell all my subordinates see it as well. The boy is 20 years old and I think it's time to give him some responsibility.
-Sometimes that child just baffles me. When I told him to go oversee Gui Yang he met me with indifference. When burdened with responsibility I would expect a child to act with elation or disdain, but how do I gauge indifference? Still in the end all I can do is wait and see what he does. He has set out for Gui Yang with Zhang Yu and Wang Pu leaving my daughter-in-law in Wu Ling.
-It is the 11th month of the year and I have been receiving continuous updates on a battle occurring just north of Wu Ling. It appears that Sun Ce eagerly marched from Lu Jiang to Jiang Ling by way of Chai Sang. I couldn't help but feel concerned for cousin Biao as Ce's advance was no doubt due to vengeance.
-I just received news that Sun Ce and Liu Biao clashed at Jiang Ling. From what I can gather Liu Biao didn't want to be caught flatfooted and ordered an advance on Sun Ce, who was stretched thin at the moment due to leaving troops behind at Chai Sang. This appeared to be Ce's gambit as he had secretly brought the forces with him to aid in the defensive battle against Liu Biao's general, Liu Pan. The battle ended in stinging defeat for my cousin and I can't help but worry about his future.
-It has been weeks since the battle and I can't seem to stop thinking about what is happening in Xiang Yang. I'll know soon enough though as I've already sent Cai Song with a gift of 10,000 bushels of grain and orders to determine the state of affairs.
-Cai Song tells me that cousin Biao didn't stop singing praises of me when I offered the grain with no strings attached. He even declared me his most trusted ally in these troubling times, it was quite flattering. Still Song states that Biao's foundation is shaky at best and they will need at least a full year of peace to regain what they lost.
-I was paid a rather unique visit by my son Zhao just a few hours ago! He arrived on the pretense of seeing his wife, but met with me secretly at first. I must say I've never seen so much energy coming from the boy before. Zhao first congratulated me on how I handled the situation with my cousin then suggested I launch an offensive against Sun Ce in Jiang Ling. He made the point that the battle with Ce would double as vengeance and securing Southern Jing. I couldn't argue with my boy's logic and I was also eager to cast Sun Ce out of Jing.
-Our forces have made camp in the outskirts of Jiang Ling. For the sake of vengeance I had to lead the forces personally. With me are generals Xu Wei, Ling Cao, and Jing Bei. When I ordered Tang Wen to ready to sortie I was approached by my daughter-in-law, Lady Xiu. She made the surprising request to join us on the military venture. Despite my suggestions otherwise she was adamant in this course of action. Tang Wen broke the stalemate by also suggesting she come along, although strictly as an additional advisor. Her coming proved useful for as it turned out she had already infiltrated the city with spies.
- Lady Xiu's spies returned before our sortie with rough troop numbers. In total Sun Ce had barely over 10,000 in number while we had close to double. Seeing no reason to fret I placed Xu Wei and the other generals on the direct warpath to the city walls. Xu Wei quickly placed the city under siege and set camp for the day. I arrived at the new base of operation just a few hours ago. The city walls stand tall only a few li from where I sit. I can't help but marvel at its small grandeur. Once I take this city I will make it my main headquarters, warning to the other warlords that the Imperial family is not defunct.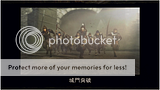 -The battle today may have been the most harrowing I have experienced yet. Fresh from the days rest Xu Wei set to work on the wall and after two days similar to the first he was set to bring the main gate crumbling down. Tang Wen advised caution against charging headlong into the city, but I was too thirsty for vengeance to listen. I allowed Tang Wen to keep Jing Bei back for safety while I took Xu Wei and Ling Cao and broke into the city. Before we reached halfway to the city's center explosions began to erupt all around us decimating our forces. Before I could gather my senses Ling Cao had to through himself into harm's way in order to save me. He suffered injuries in the process and when I finally gathered myself we were surrounded on all sides by Zhou Yu's men and fire. Fortunately before we could fall into Zhou Yu's machinations completely Jing Bei arrived with the force still outside the city. This was fortunate as his force combined with those still capable after the bombings still numbered enough to do battle with Zhou Yu. Our army proved the better in the following skirmish, but we were still so jarred that none of us could immediately pursue Sun Ce's remaining force when they finally quit the field.
-We finally snuffed all the fires that damnable Zhou Yu started. I was ready to gather what troops we could and launch right into Chai Sang, I wanted nothing more than to squash this irritating tiger cub. Tang Wen couldn't stop smiling, I couldn't fathom what was going on in his head. He stopped me when I was about to give the order to march on Chai Sang. He reminded me of what just happened in Jiang Ling. He said Zhou Yu had no intention of successfully defending Jiang Ling and was fighting a losing battle from the outset. His two goals were to cripple my army and render Jiang Ling useless for as long as possible. Wen then suggested the best course of action was to show benevolence to the people and rebuild the city as soon as possible with our own funds, a proposal which Iimmediately agreed to. In this battle I realized I was not much more than an average man, but I was fortunate enough to be tempered by talented officers. I could already see that I would have to lean on these men time and time again in the coming days.
-The new year is fast approaching and we are set to return to Wu Ling in order to usher it in with a celebration. Before leaving Jiang Ling temporarily in Jing Bei's hands Tang Wen told me something interesting. He said that while the battle of Jiang Ling may not have been a great battle it was one of importance. Sun Ce has shown his tail to the world and the Lords of Wu were watching. I guess it won't be long before the young Tiger is tested in his home territory.
Year 196:
-I am in high spirits today. The New year celebrations have gone well and now I have heard news that Sun Ce did not even have a chance to celebrate the new year. My good friend Wen was right again, reports have been coming in detailing a battle between Sun Ce and Wang Lang, protector of Hui Ji. The battle was over Chai Sang, and while Wang Lang was not victorious this still meant that Sun Ce's position was clearly weakening. He is neither as loyal or fearsome as his father. To go along with this my second son, Ying, has reached the age of 15 and is requesting that I begin giving him tasks to assist
-At the start of the year Ren received to items of valuable news. The first was that, just as Tang Wen said, the Lord of Hui Ji, Wang Lang, went to do battle with Sun Ce in Chai Sang. Despite failing it still meant the young tiger would be occupied for some time. The second item was that Ren's second son, Liu Ying, was now fully recognized as a man and would start service shortly. Ying knows few equal to him in martial prowess and will quickly make his name as a capable general, of that I have no doubt.
-I have been giving Ying's first task some thought and I think I will send him to pacify Chang Sha. I have nothing to worry about from Sun Ce, given his problems. To the north Liu Biao is still recovering from the battle a few months prior, and Yong An stands empty. Of course I will accompany him to ensure nothing goes wrong, the boy is still only 15. I think I shall have Zhao take control of Ling Ling while I am at it. Perhaps a friendly competition between the two could develop their talents further?
-It doesn't seem like I'll be able to rest anytime soon. The larger my force gets the more problems seem to arise. Perhaps it is an inevitable consequence. I've just received a missive from my wife in Wu Ling stating that Liu Zhang has finally moved into Yong An. After reading it I couldn't stop smiling. I can't help but have hope for what may happen next. I'll have Cai Song travel to Cheng Du with a congratulatory gift for stabilizing Ba Shu. Hopefully this will cement our ties, and we could have a unified Liu faction in southern Han. If all goes well we could look towards returning the empire to its former glory. It could be possible with all of us using our combined efforts. With things changing as they are I will need to have Tang Wen go on another trip to scour the land for talent.
-Joyous news! Zhang was elated to receive the gifts and has agreed that there will be friendship between the two regions. On top of this officers have been steadily streaming in, all bearing recommendation letters by Tang Wen. I've been mulling them over and it appears that the most promising ones are Zhu Huan, Xing Daorong, and Huo Jun.